Are you tired of shoveling snow from your driveway and sidewalk every winter in Calgary? Look no further! At Somerset Lawn and Snow, we offer residential snow removal services to ensure that your property is clear and safe throughout the snowy season. Say goodbye to back-breaking labor and hello to a hassle-free winter!
Residential Snow Removal Calgary: Ensuring Safe and Clear pathways during Winter
Snow Removal Calgary Residential: Ensuring Safe and Clear pathways during Winter
Winter in Calgary can be harsh, with heavy snowfalls that can quickly accumulate on residential properties. To ensure the safety and convenience of homeowners and their visitors, residential snow removal services are essential.
Snow removal professionals are equipped with the necessary tools and expertise to efficiently clear pathways, driveways, and sidewalks from snow and ice. They use plows, shovels, and salt to effectively remove snow and prevent ice formation, ensuring that residents can navigate their properties without any hazards.
By hiring residential snow removal services, homeowners also avoid the physical strain and potential injuries associated with manual snow shoveling. These professionals are trained in proper snow removal techniques, minimizing the risk of accidents or strain on the body.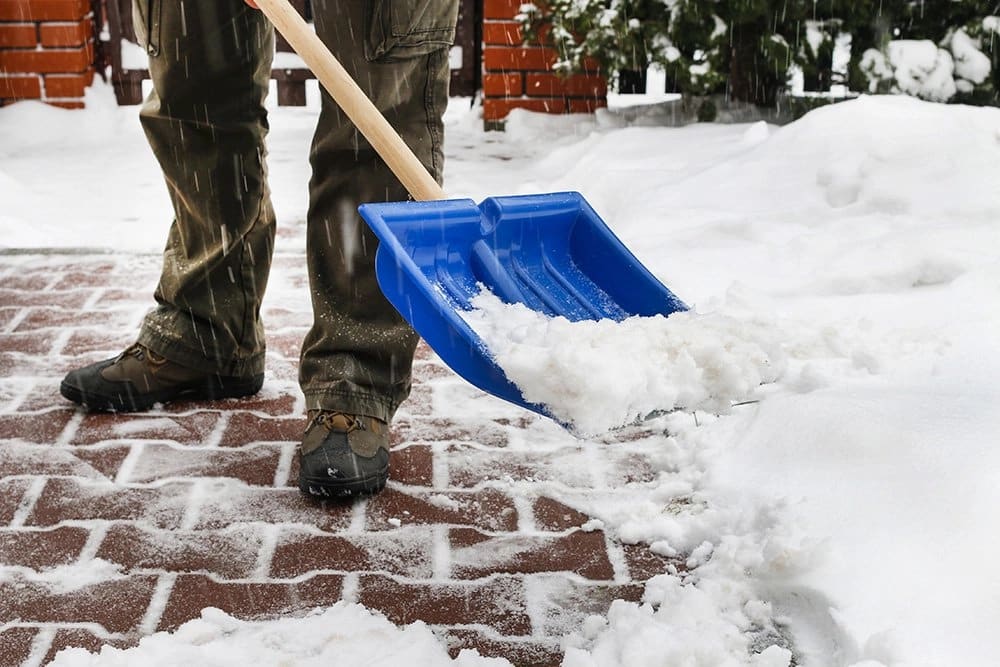 Additionally, residential snow removal services offer convenience and peace of mind for homeowners. They provide prompt and reliable snow removal, ensuring that pathways are cleared even during the harshest winter storms. This allows homeowners and their families to go about their daily activities without worrying about snow hindering their mobility.
Ultimately, residential snow removal services in Calgary play a crucial role in maintaining safe and clear pathways during the winter season. By entrusting the task to professionals, homeowners can enjoy a worry-free winter and focus on other priorities while ensuring the safety of their property.
How much does snow removal cost in Calgary
When it comes to snow removal services in Calgary, the cost can vary depending on several factors. These factors include the size of the property, the amount of snowfall, and the frequency of snow removal needed. Typically, the cost of snow removal in Calgary ranges from $130 to $250 per month.
It's important to note that some companies offer different pricing packages based on the level of service required. For example, a basic package may include clearing driveways and walkways, while a premium package may include additional services such as clearing roofs and ice control. It's recommended to inquire about the specific services included in the pricing packages and choose the one that best suits your needs.
In addition to the regular pricing, there may be additional charges for certain circumstances. For instance, if the snow accumulation is exceptionally heavy or if there are obstacles such as parked cars or landscaping features that hinder the snow removal process, additional fees may apply. It's advisable to discuss these potential extra charges with the snow removal service provider beforehand.
To get an accurate estimate for snow removal services in Calgary, it's advisable to request quotes from multiple service providers. This allows you to compare prices, services offered, and customer reviews. Additionally, some companies may offer discounts for seasonal contracts or bundle their snow removal services with other maintenance tasks, such as lawn care or landscaping. Considering these factors can help you make an informed decision while considering your budget.
Frequently Asked Questions
What are the different options available for residential snow removal in Calgary?
There are several options available for residential snow removal in Calgary. Here are some of the most common ones:
1. Shoveling: Many homeowners choose to shovel their own driveways and walkways. This can be a good option if you have the time and physical ability to do so.
2. Snow blowers: Snow blowers are machines that use a combination of blades and a powerful fan to clear away snow. They are faster and easier to use than shovels, but they still require some physical effort.
3. Plowing: Some homeowners hire a professional snow plow operator to clear their driveways and parking areas. This is a convenient option if you have a large area to clear and don't want to do it yourself.
4. Snow removal services: There are several companies in Calgary that offer professional snow removal services. These companies use specialized equipment to quickly and efficiently remove snow from residential properties. They may also offer additional services such as salting or sanding.
5. De-icing products: Another option is to use de-icing products such as salt or calcium chloride to melt snow and ice. These products can be applied manually or spread using a spreader machine. They help to prevent ice from forming and make it easier to clear snow.
It's important to weigh the pros and cons of each option and choose the one that best suits your needs and budget.
Are there any specific regulations or guidelines for residential snow removal in Calgary that homeowners should be aware of?
In Calgary, there are specific regulations and guidelines for residential snow removal that homeowners should be aware of:
1. Snow and ice removal: Homeowners are responsible for clearing snow and ice from their sidewalks within 24 hours after a snowfall. The cleared path should be at least 1.2 meters wide and include a minimum 1.2-meter clearance around fire hydrants, bus stops, and other infrastructure.
2. Placement of snow: Snow should not be piled on the roads, blocking driveways, or obstructing any public access areas such as sidewalks, lanes, or alleyways. It is important to ensure that snow removal does not create hazardous conditions for pedestrians, drivers, or emergency vehicles.
3. Snow storage: Homeowners should make arrangements to store excess snow on their property, such as in yards or designated snow storage areas. Dumping snow into storm drains, ditches, or onto neighboring properties is prohibited.
4. Compliance with city bylaws: It is essential to adhere to the city's bylaws and regulations regarding snow removal. Failure to comply may result in fines or penalties imposed by the city.
5. Contracting snow removal services: Homeowners who hire contractors for snow removal should ensure that the company is licensed and follows the regulations set by the city.
It is advisable for homeowners to regularly check the City of Calgary's website or contact their local municipality for the most up-to-date information and guidelines on snow removal in their specific area.
In conclusion, residential snow removal in Calgary is an essential service for homeowners during the harsh winter months. With heavy snowfalls and icy conditions, it is crucial to ensure the safety and accessibility of your property. Hiring a professional lawn and snow removal service, such as Somerset Lawn and Snow, can provide you with peace of mind knowing that your driveway, walkways, and pathways will be cleared promptly and efficiently.
Our team of experienced professionals is equipped with the necessary tools and expertise to handle any snow removal job, regardless of its size. We take pride in delivering exceptional service and maintaining the highest standards of customer satisfaction.
If you are in need of snow removal services, as well as landscaping, yard work, or lawn maintenance, don't hesitate to reach out to us. You can contact Somerset Lawn and Snow at [email protected] or give us a call at (403) 333-3210. Let us take care of your snow removal needs so that you can enjoy a safe and hassle-free winter season.
Take advantage of our services:
– Snow Removal
– Landscaping
– Yard Work
– Lawn Maintenance
Contact us today and experience the convenience and quality service that Somerset Lawn and Snow has to offer.